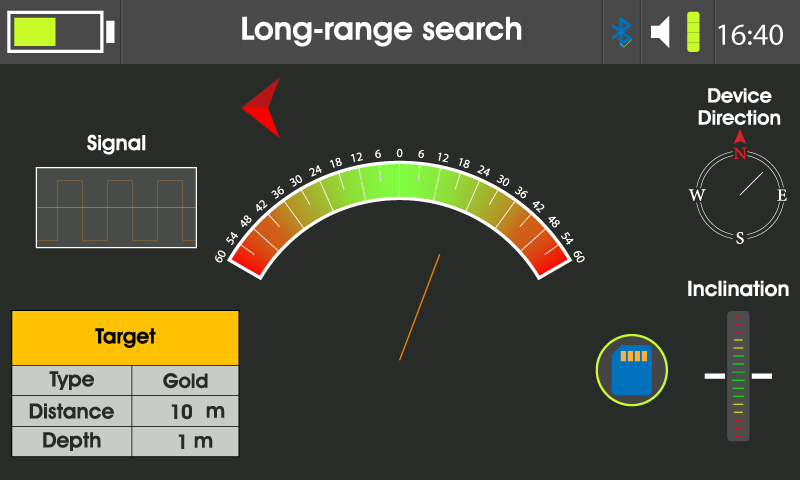 Long-Range Detection Systems
(Automatic & Manual)
By using intelligent calibration technology, PRIMERO recognizes the type of each search area and offers accurate results. It has a wide range of frequencies and allows a front distance of up to 2850 meters and depth reaching 50 meters based on field tests in different terrains.
This system has been developed to detect very old burials which have historical value, hundreds of years buried treasures, since this system can detect the ionic domains that treasures create through time. It can detect objects up to 20 meters maximum depth and a front distance of 200 meters max.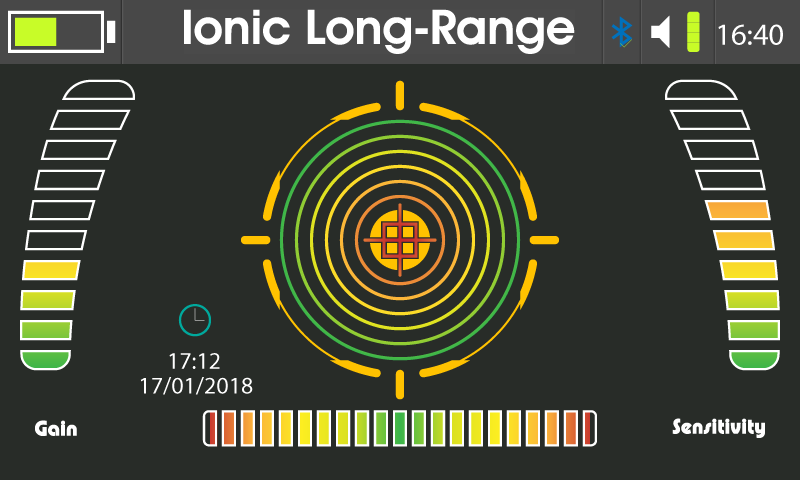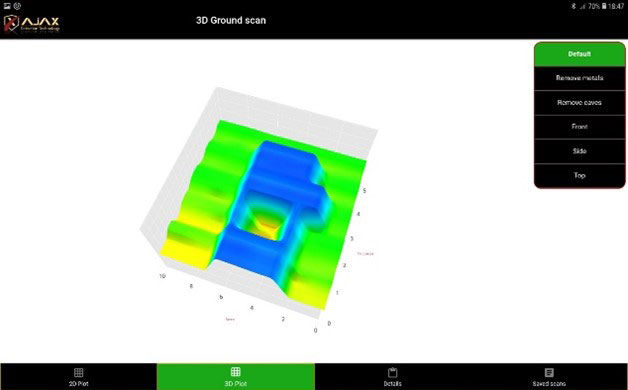 3D Ground Scan System makes it easier, imagine that scanning the ground layers is just like looking at a book sheet and you can read each and every word of it, that's true; with Primero you can see all underground hidden objects whether they are metals, voids, treasures, underground utilities, graves . . . etc.
Up to 30 meters of real depth reach through the high power emitted from the four main scanning sensors to penetrate the ground layers and give a full view in a 3D shape of the underground objects on the device screen or on the tablet.
No more complications, the Live Scan is developed to make it easier for discovering underground objects while having a walk over a specific area, a live photo will explain all metallic buried objects represented by different colours while each colour points to a type of target as follows;
Green: soil nature
Red: metals
Blue: voids & caves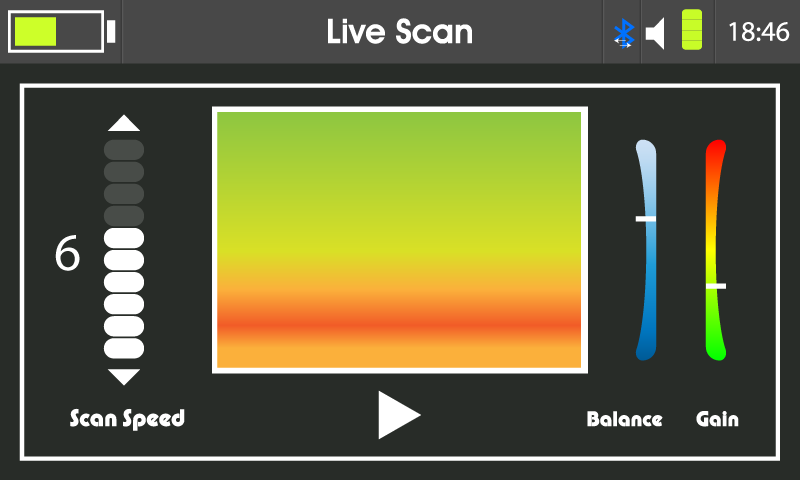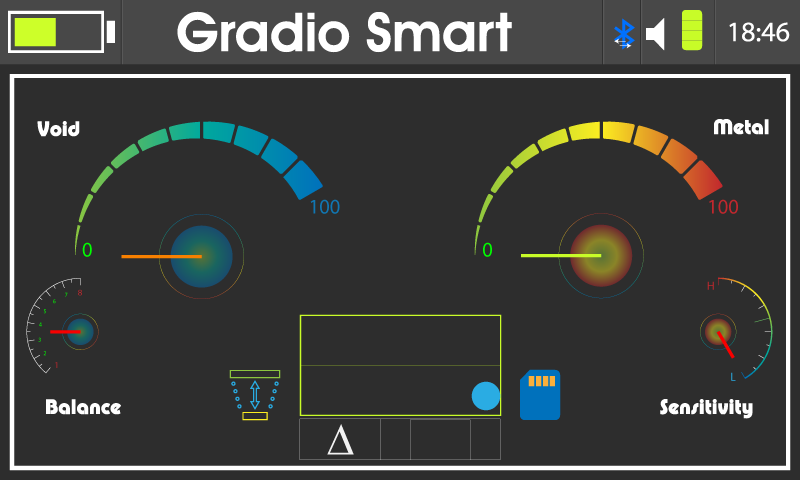 Get closer to your target with the interactive sound and digital indicators, the more closer to the target the more sound interaction to hear. Gradiosmart is a smooth tool and easy to carry in all direction which makes it useful to discover the walls of a cave entire.
Gradiosmart is developed to double confirm the existence of a specific type of target with a maximum depth reach of 10 meters.
PRIMERO's geophysical Prospecting System is developed and designed especially to detect raw metals, since it measure the soil resistivity by connecting two metallic probes to the ground and to check whether there are any raw metals in a direct touch with soil, by stimulating the soil molecules and to detect the precious metals on a depth of 50 meters max.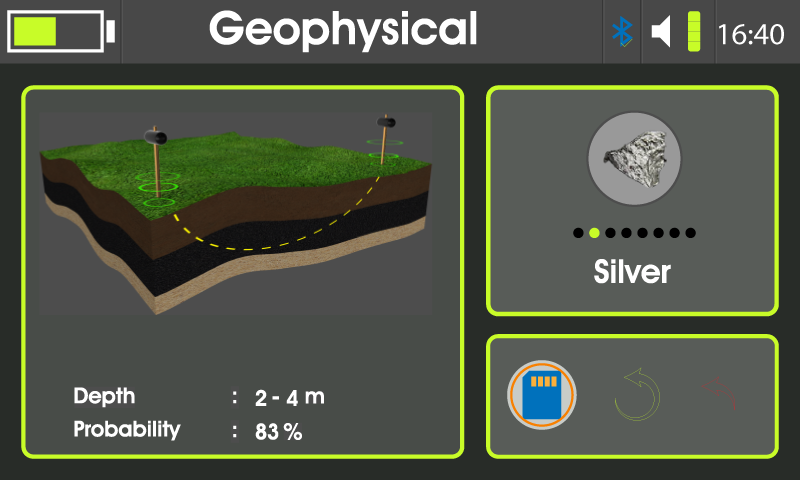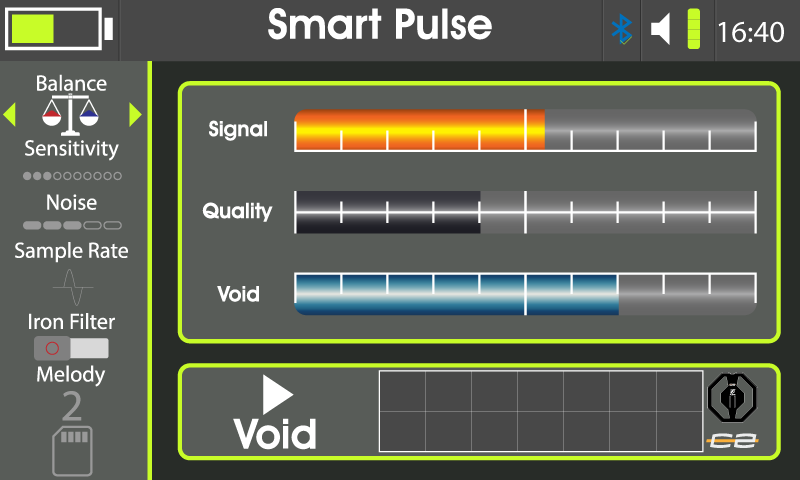 With the high-tech three different size search coils that come with the Primero, detecting metals underground starting from small size to big size is now much easier and more accurate.
This system is very critical to check a specific point and a fast-responding system, you can also use it while excavating to pinpoint the excavated soil and make sure there are no metals in it.
The same coils of the previous system can be used for this as well while this system will give you the accurate target depth in addition to a 2D view of the target.