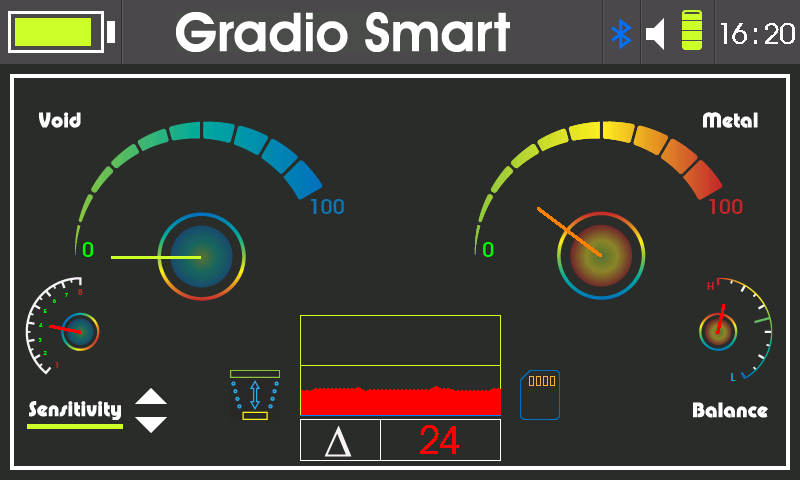 Get closer to your target with the interactive sound and digital indicators, the more closer to the target the more sound interaction to hear. Gradiosmart is a smooth tool and easy to carry in all direction which makes it useful to discover the walls of a cave entire. Gradiosmart is developed to double confirm the existence of a specific type of target with a maximum depth reach of 10 meters.
No more complications, the Live Scan is developed to make it easier for discovering underground objects while having a walk over a specific area, a live photo will explain all metallic buried objects represented by different colours while each colour points to a type of target as follows;
Green: soil nature
Red: metals
Blue: voids & caves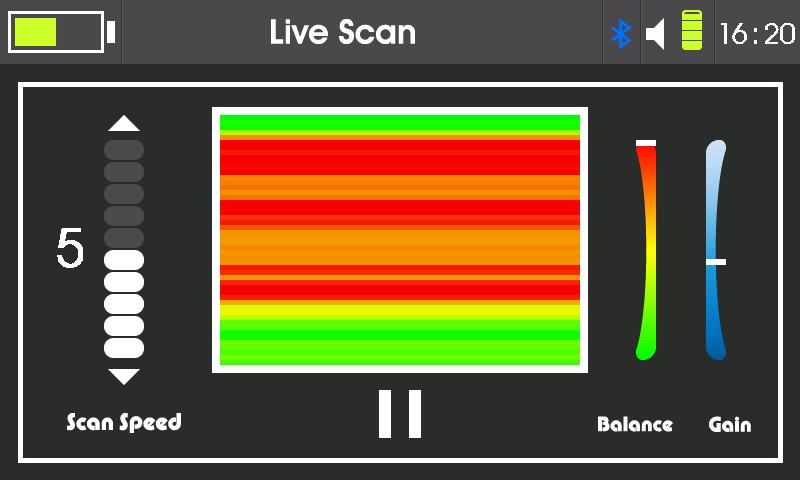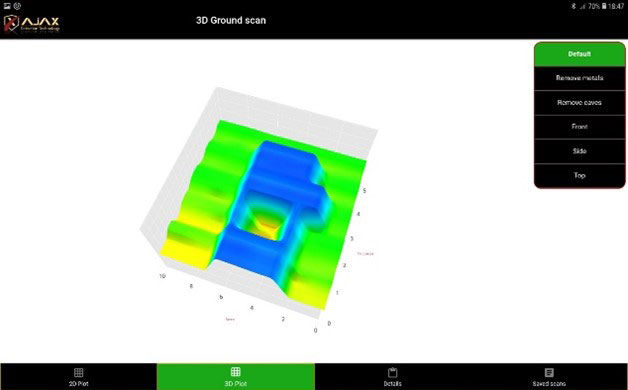 3D Ground Scan System makes it easier, imagine that scanning the ground layers is just like looking at a book sheet and you can read each word of it, that's true; with Gamma you can see all underground hidden objects whether they are metals, voids, treasures, underground utilities, graves . . . etc.
Up to 30 meters of real depth reach through the high power emitted from the four main scanning sensors to penetrate the ground layers and give a full view in a 3D shape of the underground objects on the device screen or on the tablet.