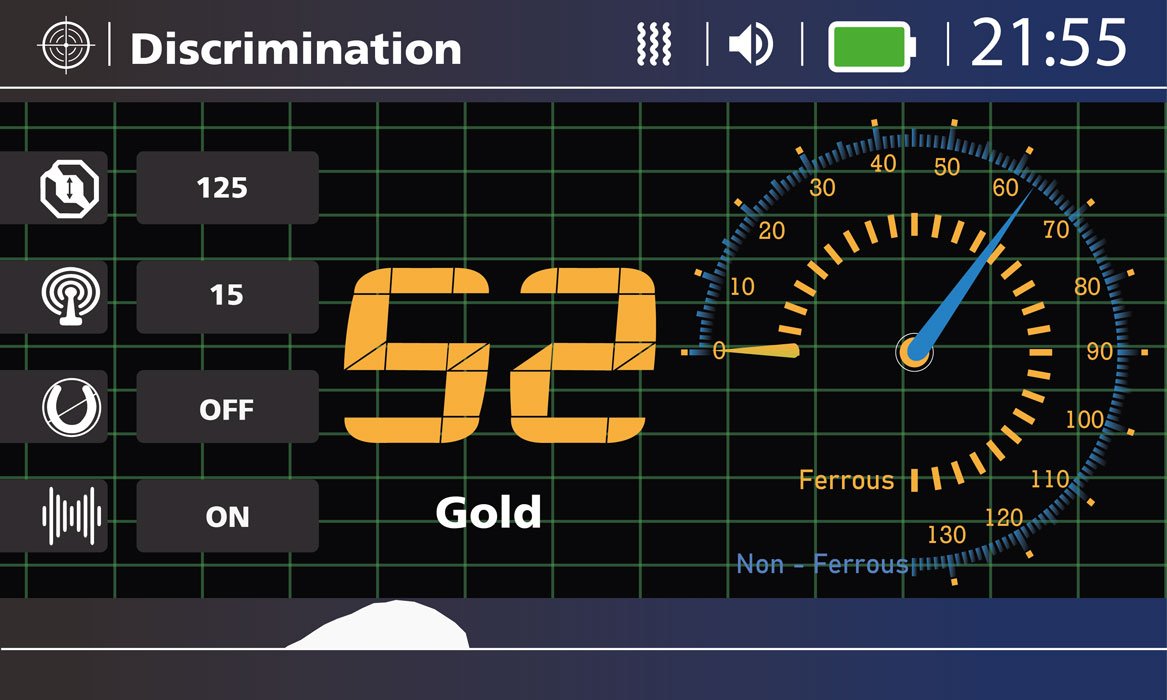 EFM Discrimination System
A special interactive tone for gold can be set where other metals will have a different tone, or you may discard other metals to detect gold and only gold.
Knowing the shape and the size of target is possible with the EFM Graph system, where the device will draw a graph by passing it over the target from all directions.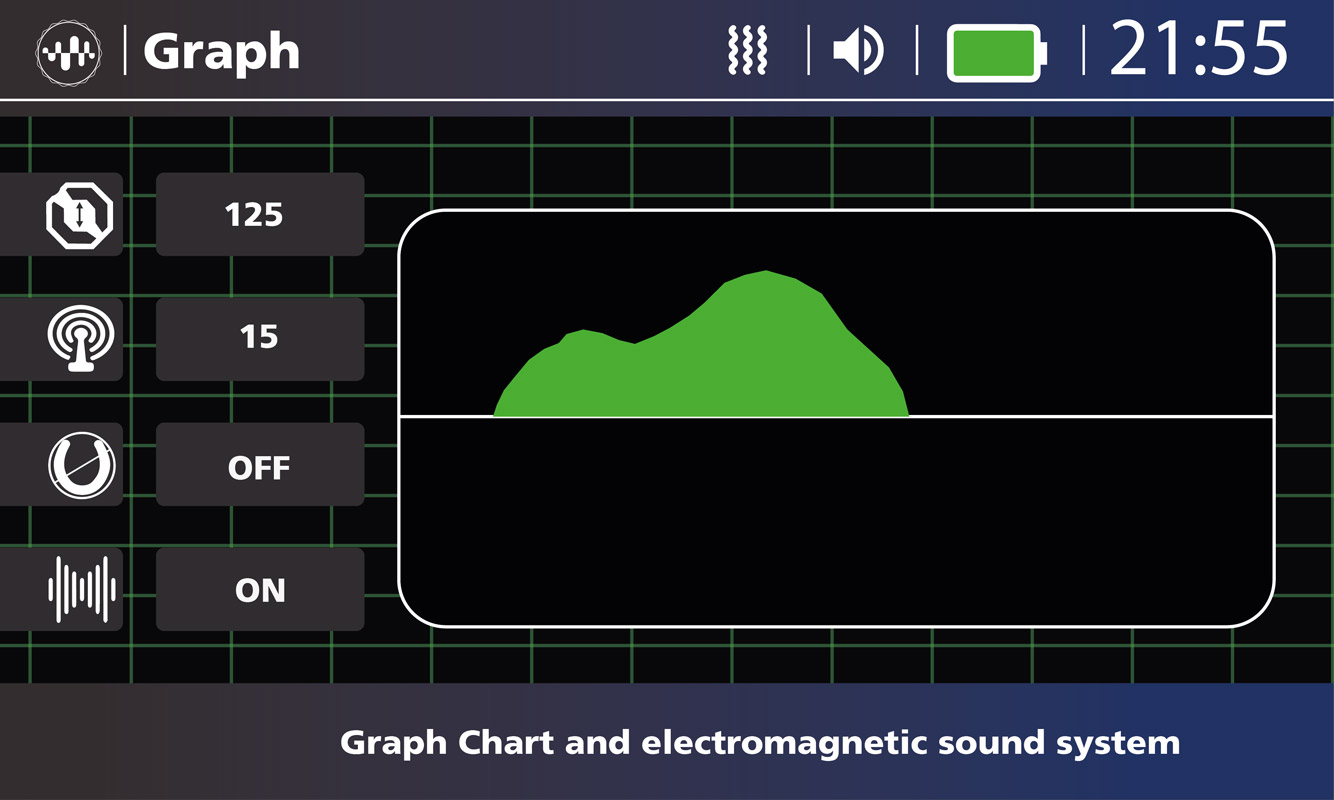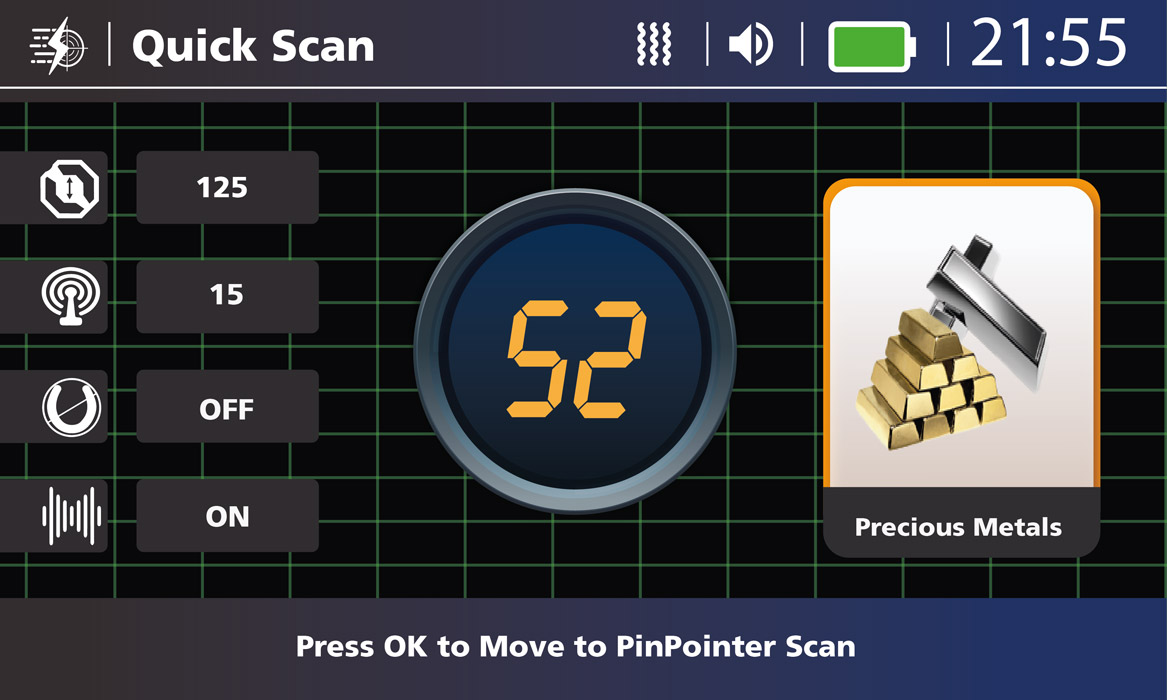 Allows the user to make a quick scan for the area to search for any possible targets.
Pin pointing is also possible with a high depth reach, the more the target is close to the coil center the more sound alert will react.