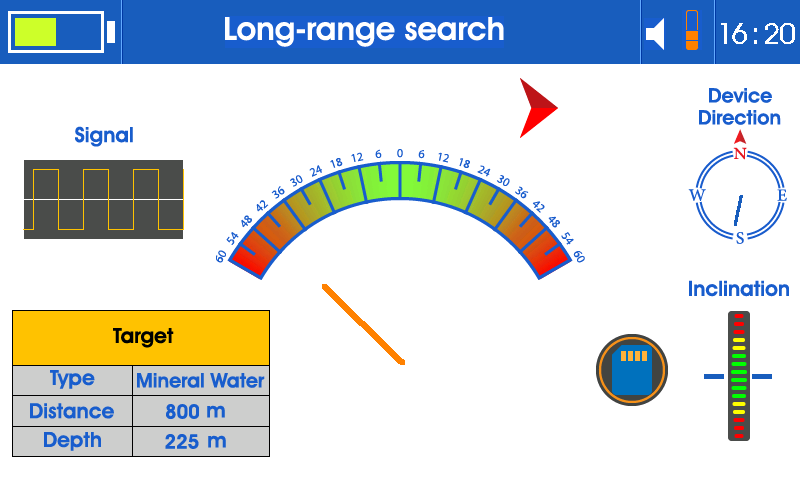 Long-Range Detection Systems (Automatic & Manual)
These systems are specialized to detect underground water from long distances. By using intelligent calibration technology, OMEGA recognizes the type of each search area and offers accurate results. It has a wide range of frequencies and allows a front distance of up to 2850 meters and depth reaching 500 meters based on field tests in different terrains.
OMEGA geophysical Prospecting System is developed and designed specially to detect all types of groundwater, since it measures the soil resistivity by connecting four metallic probes to the ground and to check whether there is any groundwater.